For everyone
Theatre has an educational dimension that we seek to deepen. We believe that our offer will provide many audiences with an intensive theatre experience.
We have a team of theatre theoreticians and critics as well as students of theatre and other art studies.
How can we read through the lens of contemporary theatre language? Join us and explore our concepts!
---
Dramaturgical introductions and post-show talks
introductions and post-show talks are listed in our programme
admission is free and is not linked to the show ticket
dramaturgical introductions led by our lectors take place several times a month before selected shows
the first introduction to a new production is usually authorial – led by the director, dramaturg or someone else from the production's creative team – you can find recordings of these introductions here
moderated talks with members of the creative team take place after selected shows
introductions start 30 min. before the start of the show in the Studio
talks start 10 min. after the end of the show and usually take place in the theatre hall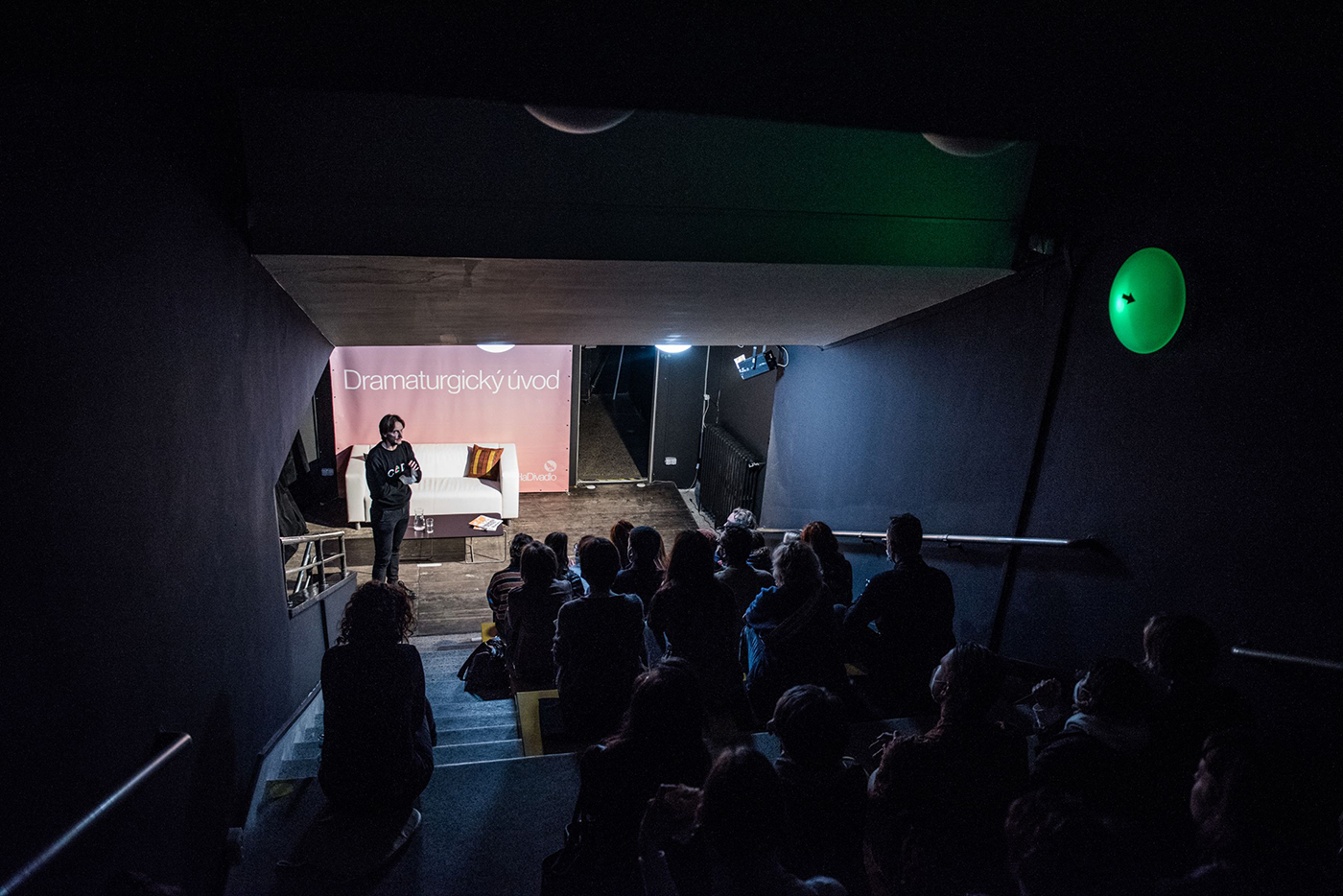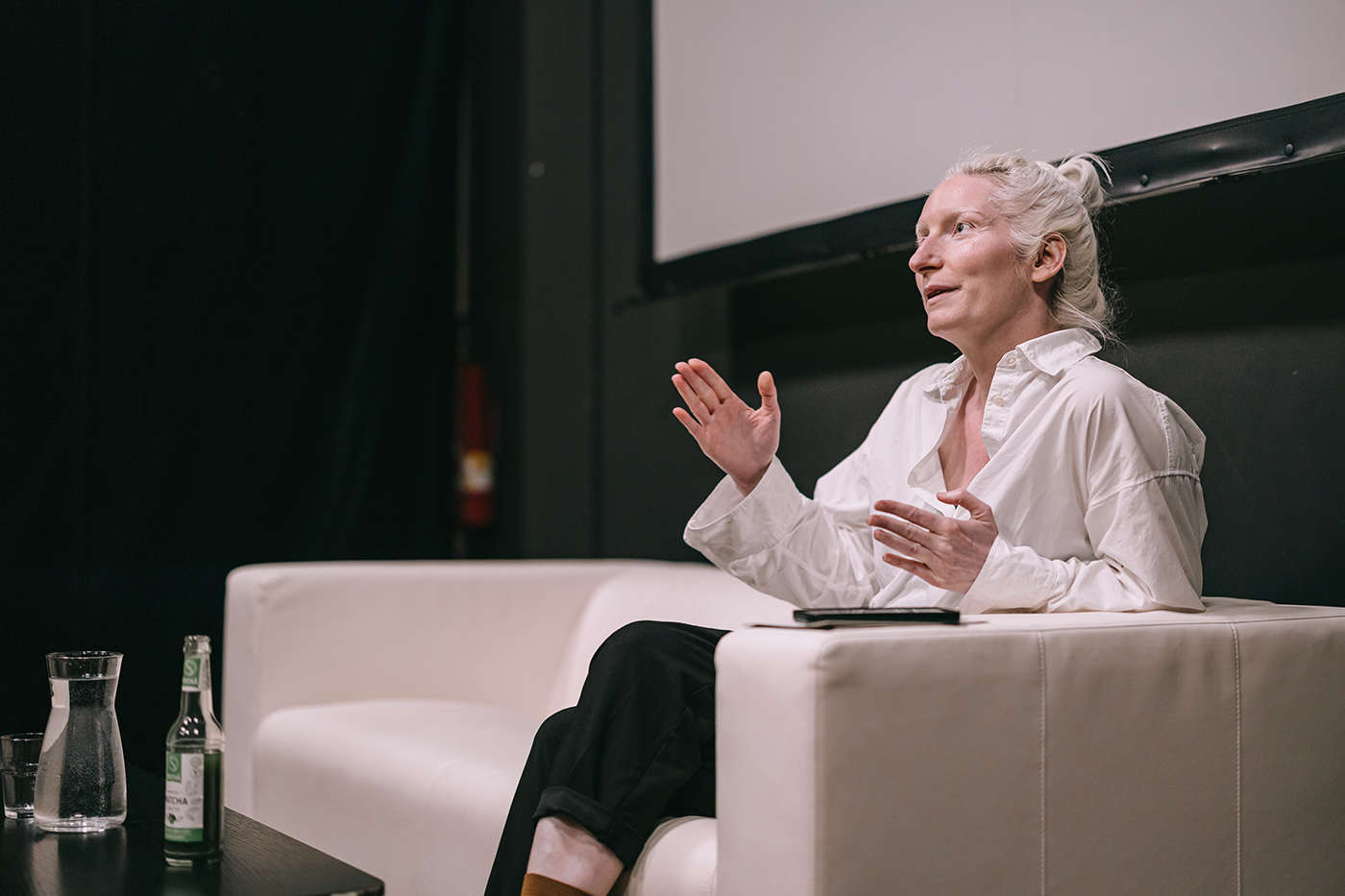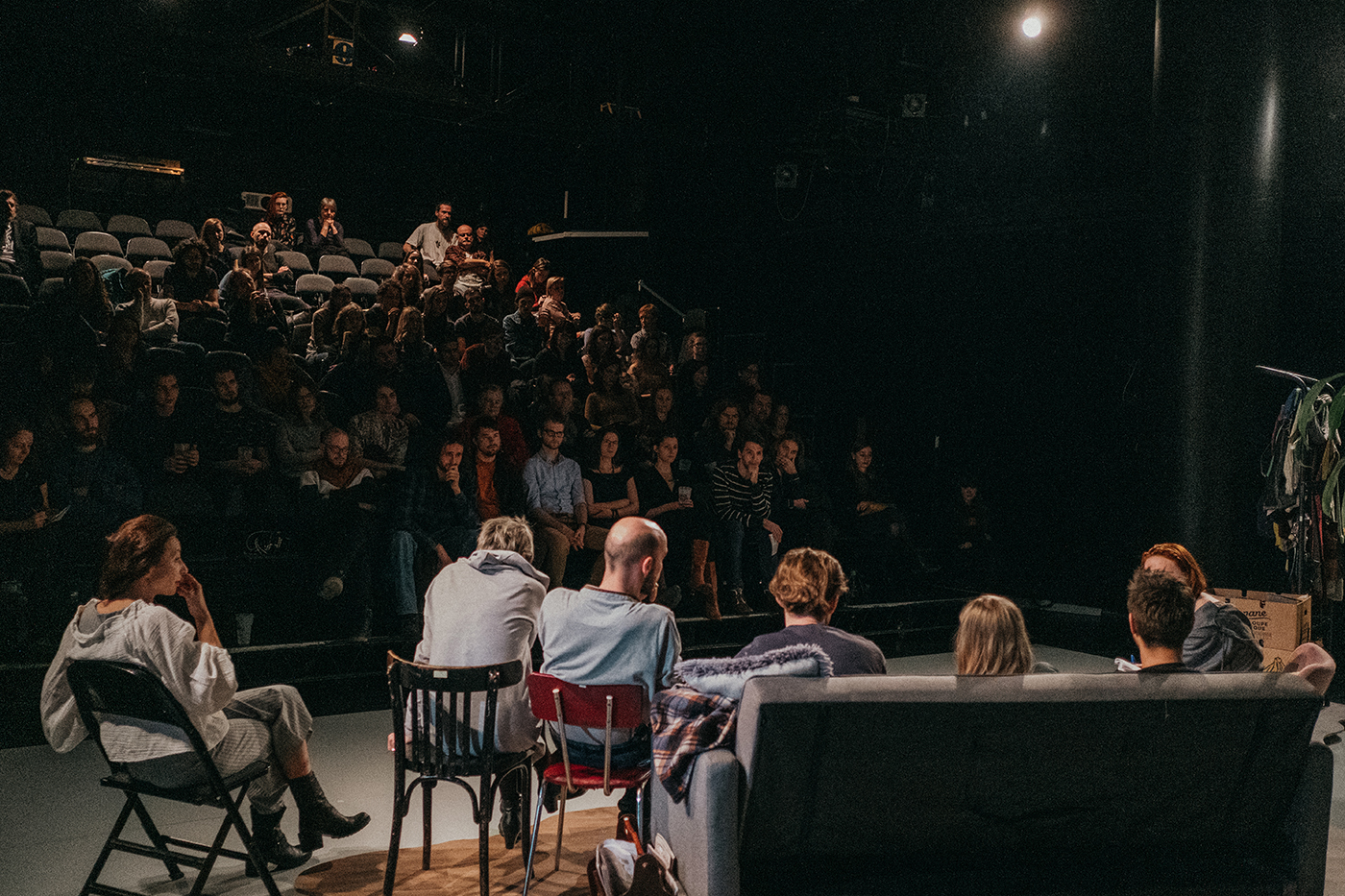 ---
Audience warm-ups
in collaboration with our lector Tereza Chvátalová, we invented this new format of audience engagement in 2022
audience warm-ups are listed in our programme and are also Facebook events
just like the entire HaDivadlo our audience warm-ups are for audiences of all ages
admission is free, all you need to do is join us, you do not need to bring anything special
warm-ups are organised in the CET Studio in Zelný trh (see map) or in the HaDivadlo Studio based on specific space needs nebo přímo ve scéně inscenace
warm-ups usually last 60 min. and start 90 min. before the show to leave our audiences enough time for transfer to the theatre or for refreshments
everyone can participate, you can be active as little or as much as you wish and feel comfortable with – active participation as well as less active participation in the warm-up is possible
each production has an accompanying programme – some activities are aimed at creativity, some at thinking, relaxation or perceptiveness
audience warm-ups provide a slightly different type of preparation for the show than our lector or dramaturgical introductions
thanks to audience warm-ups, you can also recall your experience of a show you had already seen
so far, audience warm-ups were realized for: Moby Dick, Perception, The Expulsion of Gerta Schnirch, The Wall and Humanism 2022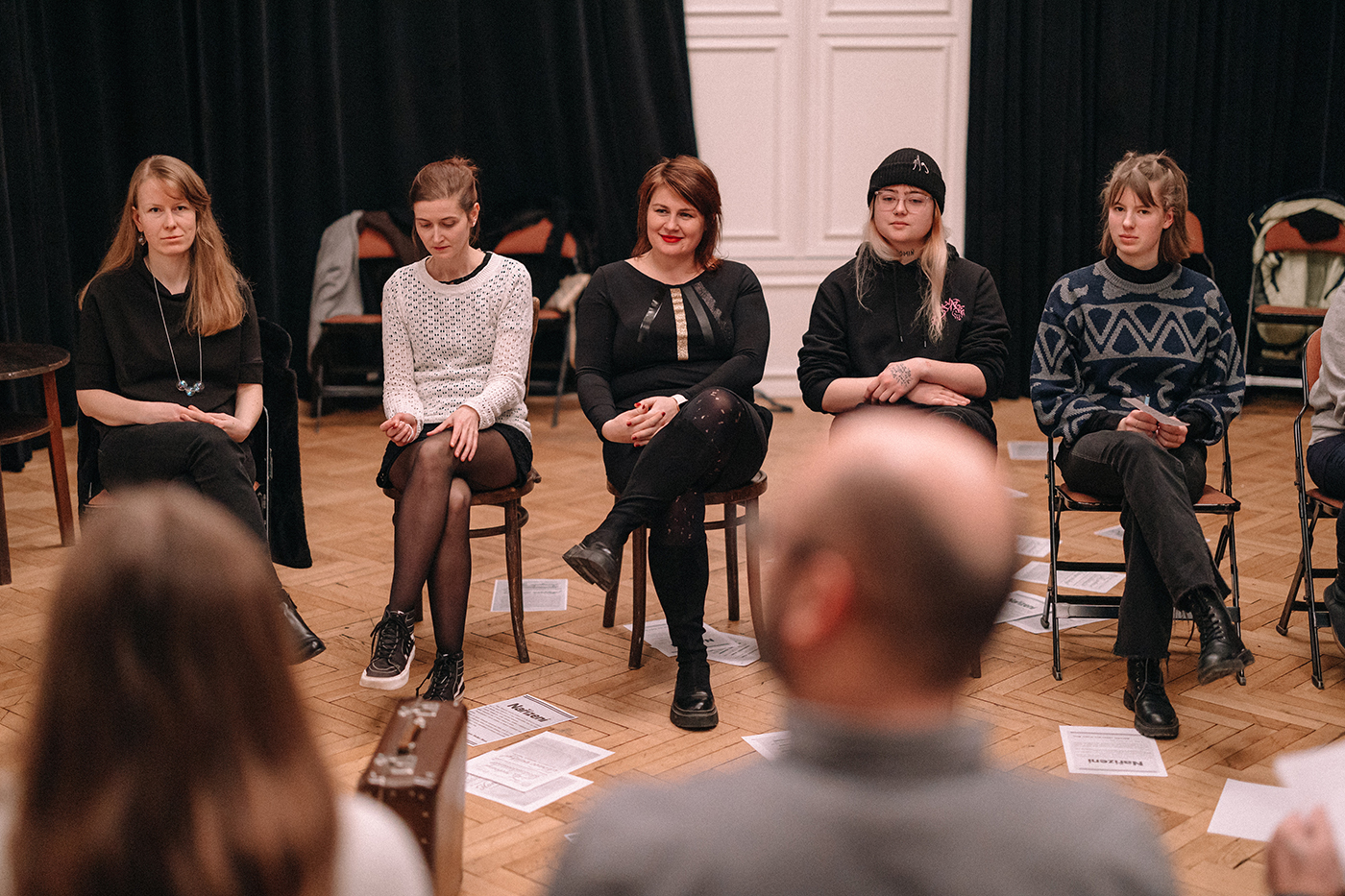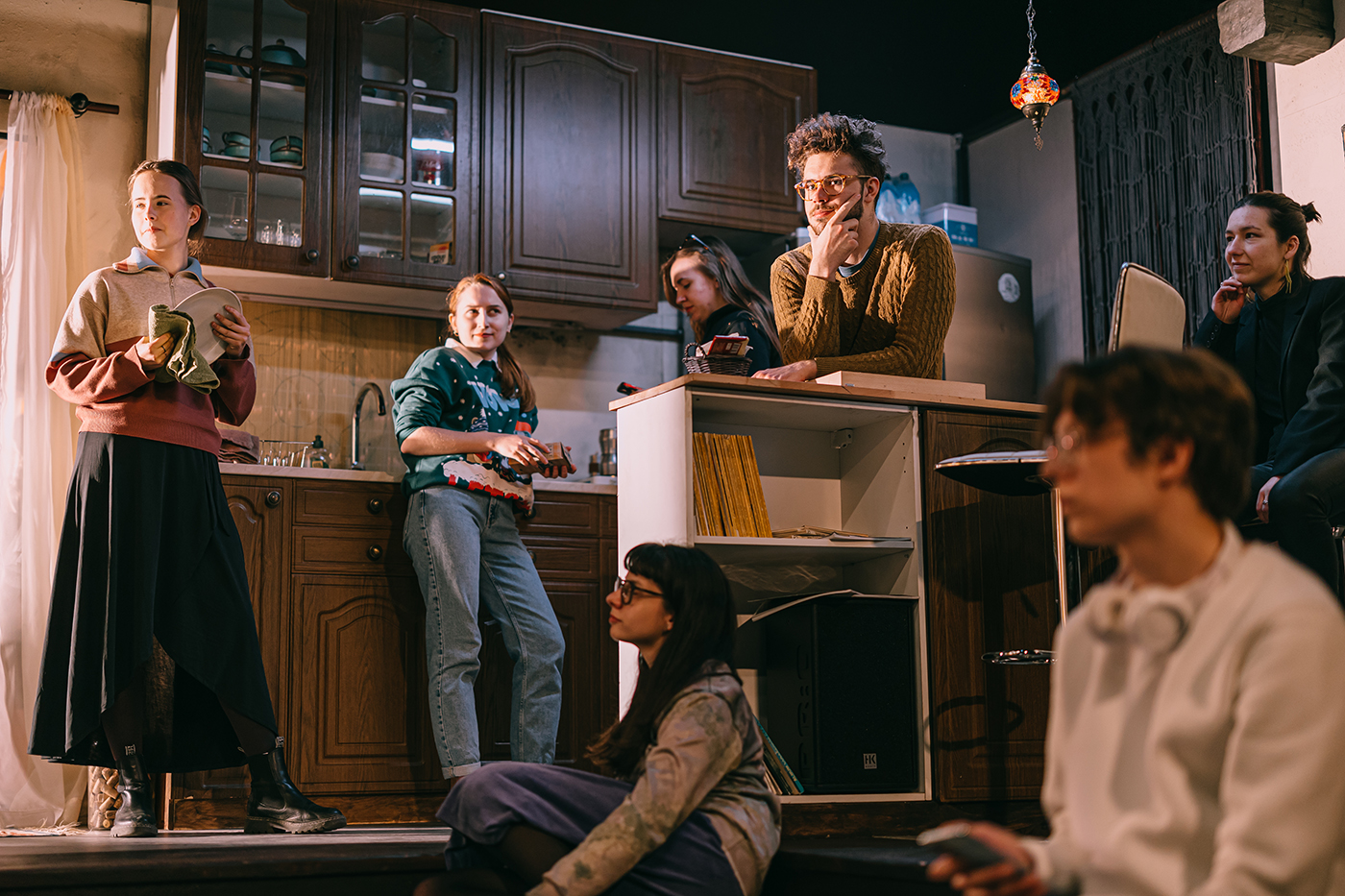 ---
Senior Café
for selected shows, a seniors' meeting takes place always 90 min. before the start time in our lower foyer near our refreshments counter
the meeting is a slightly moderated discussion, which starts with an introduction and enables participants to "warm up" for the show they are about to see
our entire HaDivadlo collective is grateful for any type of feedback from all generations, especially young people and the elderly, who can share their valuable perspectives and experience
the show ticket, including small refreshments, at a special price of CZK 100 – tickets can be purchased in person in our Box Office in Alfa pasáž or booked in advance at pokladna@hadivadlo.cz or +420 530 330 869 or +420 731 457 204
we consider seniors to be all persons over 65 years of age who consider themselves seniors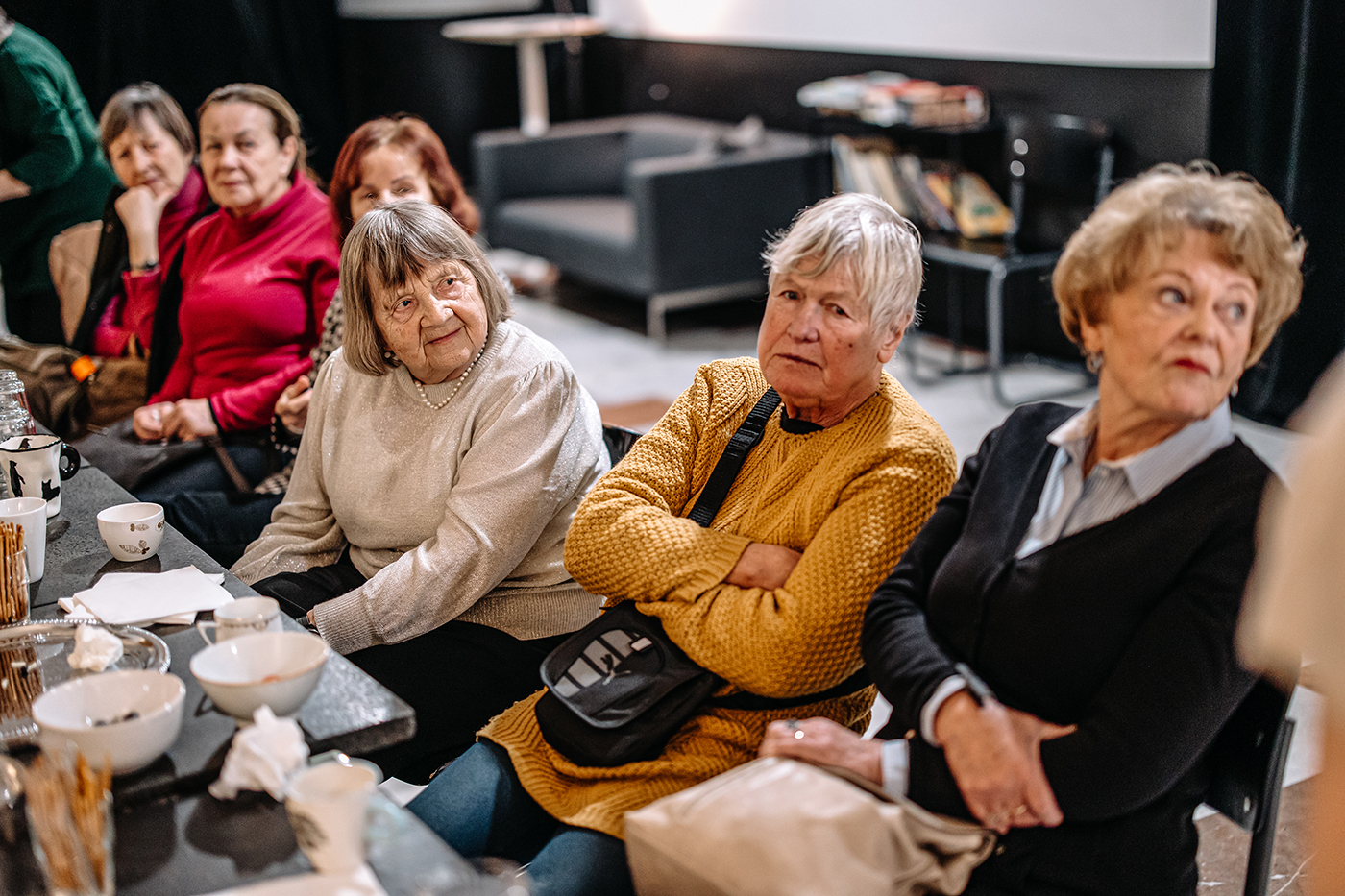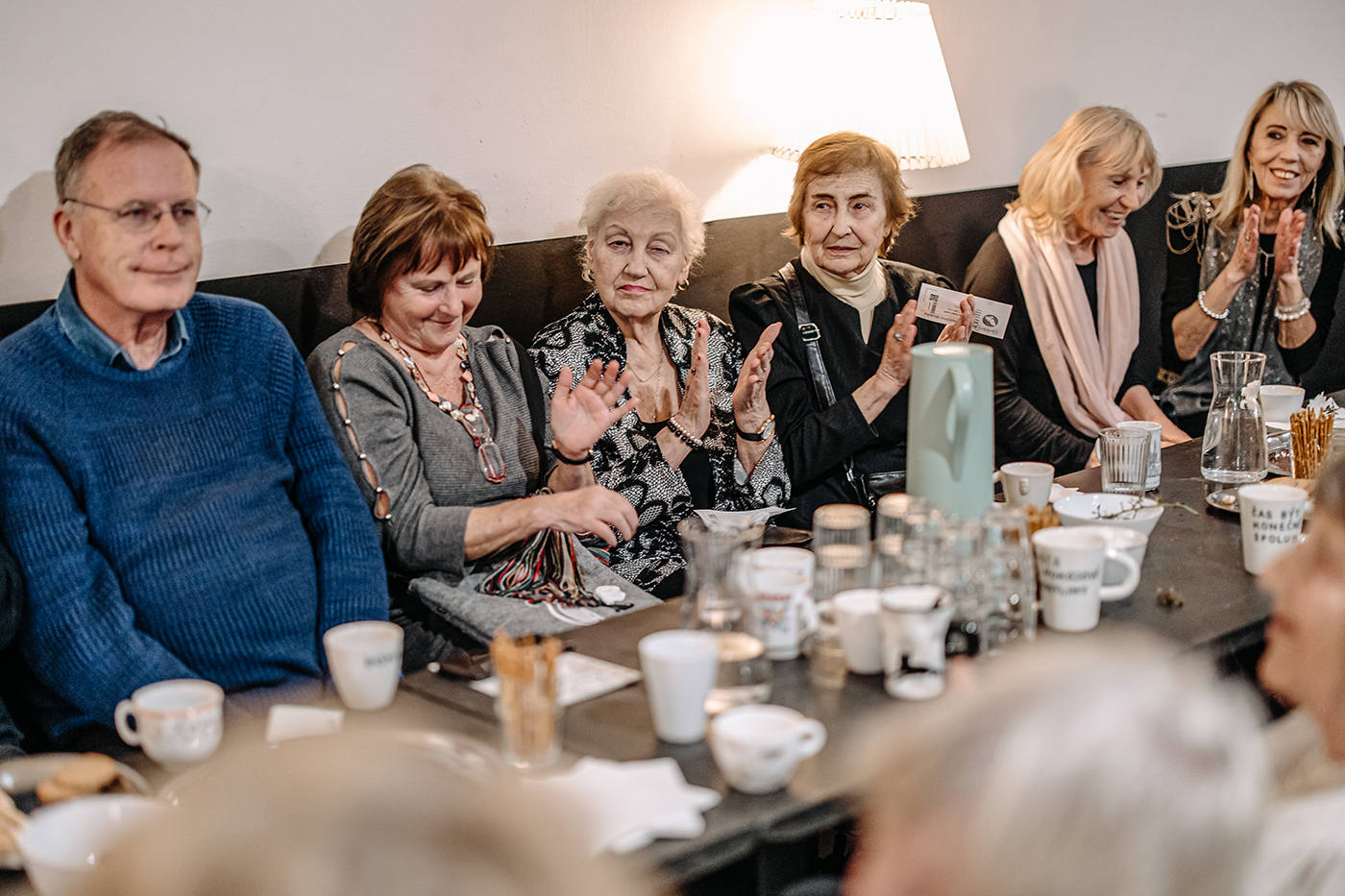 ---
Magazine CEDIT
published since 2019 by our home Centre of Experimental Theatre
CEDIT is a text platform for contexts of creation of Goose on a String Theatre (Divadlo Husa na provázku), HaDivadlo and Terén
organic structure of every issue revolves around one central topic
available for free in our Box Office and at a number of distribution points
you can also read CEDIT online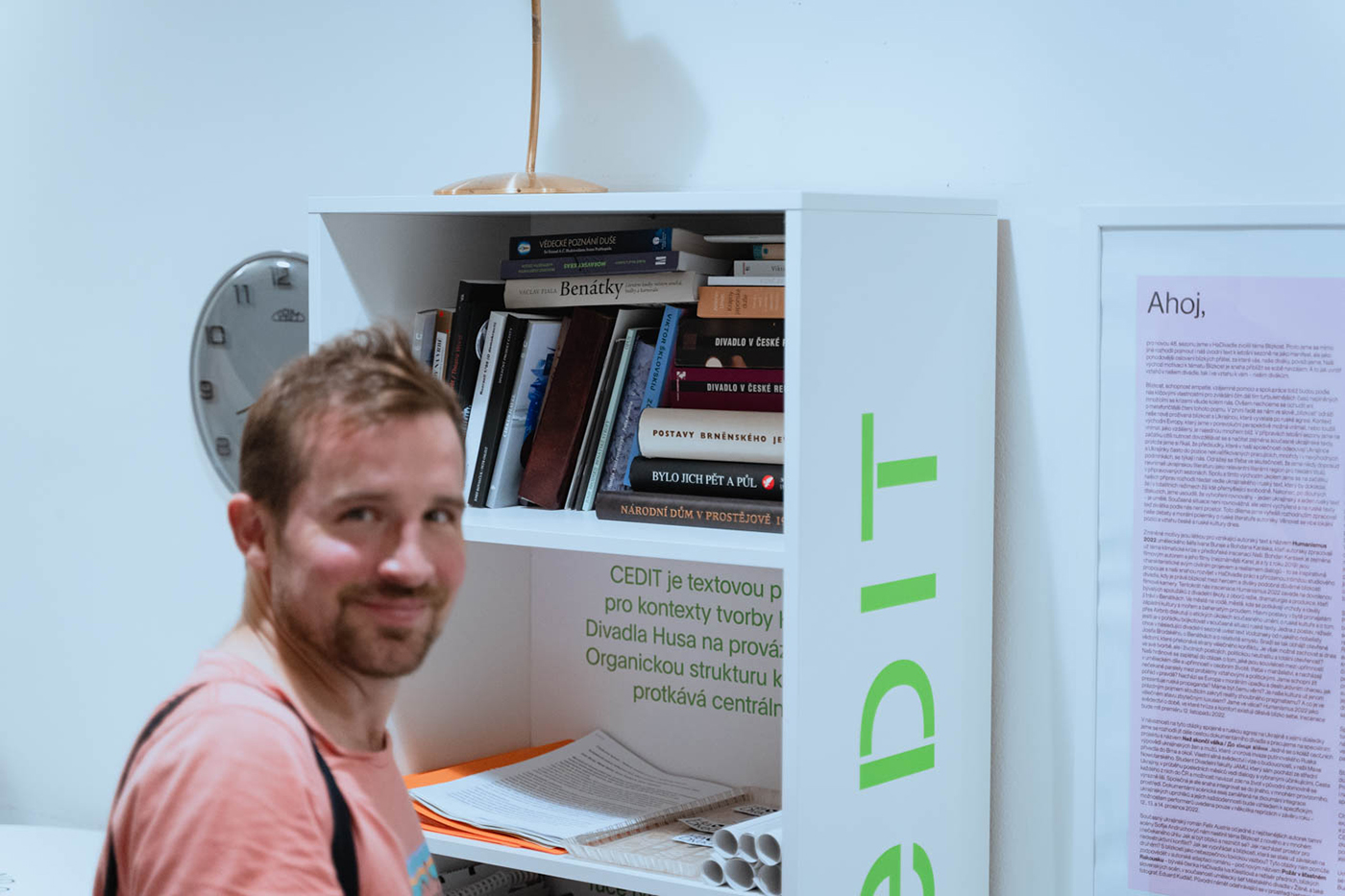 ---
There is more…
audiences who decide to come to our theatre more frequently have many options how to get tickets at a better price – thanks to our discounts or season tickets
productions programmes are provided for free for our plays and can also be downloaded on specific show pages on this website
our programme includes educational and contextualising lectures, talks and masterclasses
up-to-date topics stemming from forthcoming productions or other special events are explored in A2 Discussions – editor of the cultural fortnightly A2 Matěj Metelec is the curator of A2 Discussions
and in addition – our theatre foyer with a bar is the perfect space for your own discussions