Open dramaturgy
For a long time, HaDivadlo has been interested in what cultural institutions of the future should look like. Especially the established tradition of pre-show introductions and post-show discussions led us to the formation of open dramaturgy principles.
Dramaturgy of our repertory theatre with a resident acting company is shaped by its internal members, external guests from different fields as well as our audiences. We want to open up to our audiences and dissolve the boundary between audiences and creators.
First, we set up a dramaturgical council, a group of inspiring personalities who share with us tips on plays to stage, and then invited audiences to join the preparatory process of the new season at our open dramaturgical council.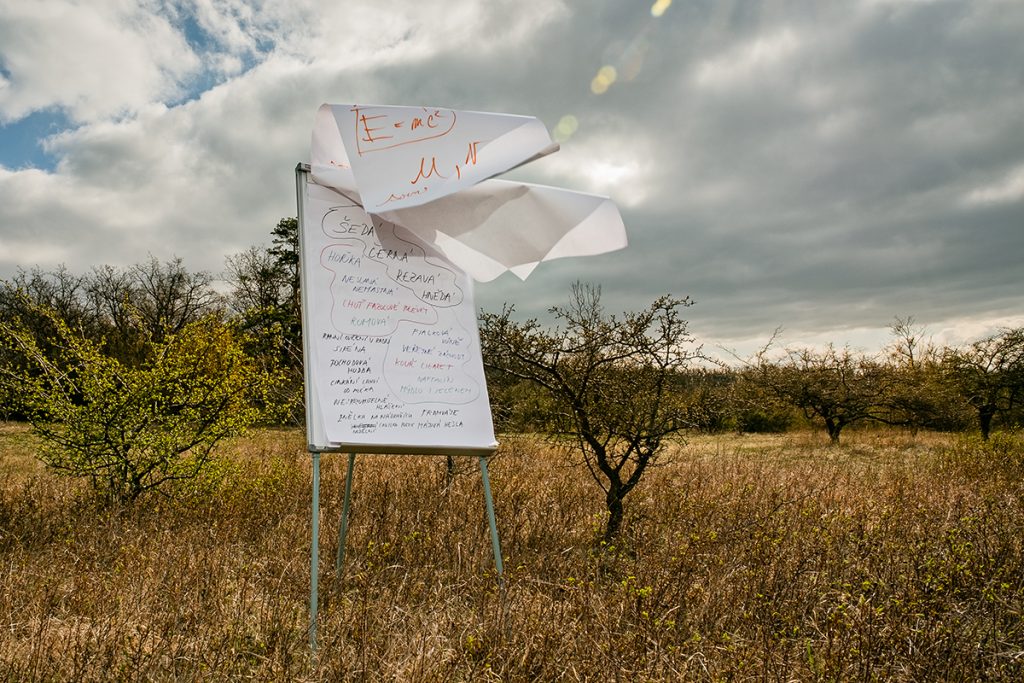 Dramaturgical council
The main role of our dramaturgical council is to broaden the range of topics and potential texts for staging in the upcoming season by hearing out people whose thinking resonates with ours. Thanks to cooperating with a wider group of people, creation becomes an organic, multi-voiced flow in which our fields of expertise and experience intersect. The council was set up for the first time in Season 48: Closeness, in late 2022 and early 2023. The council may differ every season.
Dramaturgical council for Season 49: End of Illusions
• Adam Borzič
• Bohdan Karásek
• Tereza Marečková
• Tereza Semotamová
Open dramaturgical council
Open dramaturgical council is a meeting open to everyone interested in HaDivadlo's dramaturgy where subjects and texts considered for the next season will be discussed with the creators. What challenges do we face when choosing plays and their subsequent interpretation? Joint moderated discussion. Shared creation process. Experience theater differently, not only as an audience member.
Open dramaturgical council for Season 49: End of Illusions | 24th May 2023